Get to grips with cyber security for your business, no experience needed
Web based education and auditing
Cyber AMI equips businesses with knowledge and tools that secure against evolving cyber security threats.
Introduction to cyber security
Cyber AMI is the starting place with up to date resources to overcome the challenges of cyber security.
Progress to advanced security
Accessible education that assists with completion of the UK Government's Cyber Essentials scheme and beyond.
Reduce your risk
Using Cyber AMI reduces legal liabilities, improves security and protects your brand.
No experience needed
Any size business can use Cyber AMI to identify and fix security weak spots.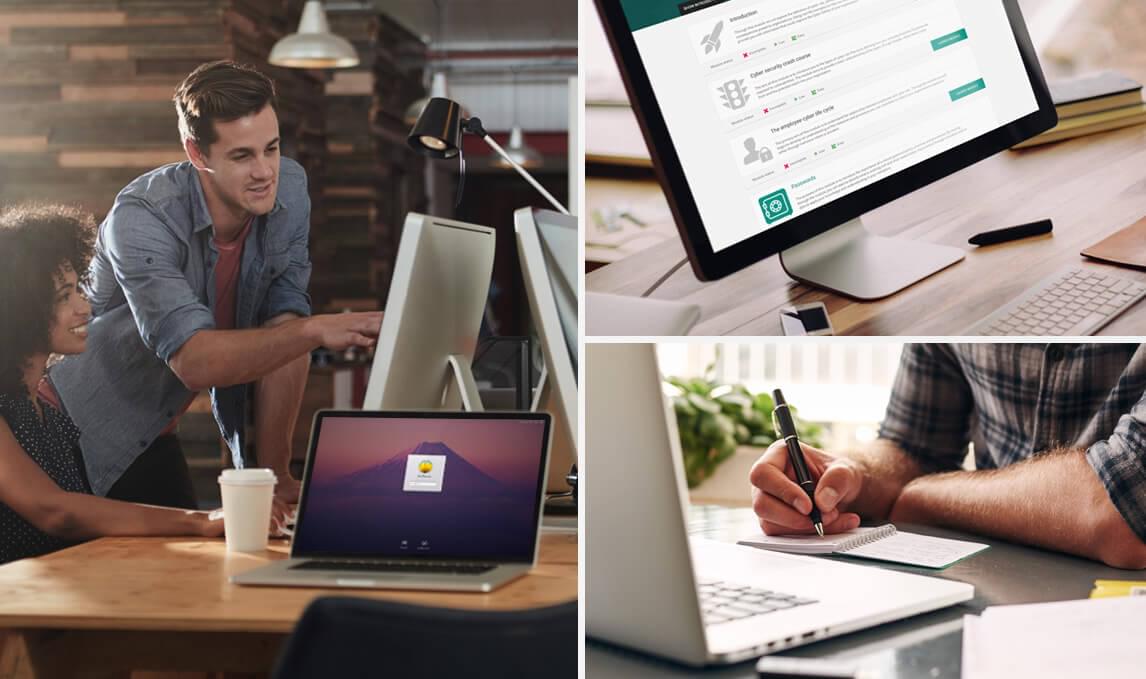 ...pivotal in winning a major, multi million pound contract. Cyber AMI has become a trusted component of our operations.
Paul Casement, Director of Sales & Account Management. Clarity Travel Management